The Paradoxluxe Collective, founded in 2018 by Greek artist, Nicole Economides, and Puerto Rican artist, Natalia Almonte, critically engages the reductive perceptions of both places through the deconstruction of their immediate environment via a range of media, including video, photography, sculpture and performance. Using "heterotopias," described by Michel Foucault in his lecture
Of Other Spaces
, as a point of departure, Paradoxluxe lands in a new spatio-temporal waiting room where colonial knots are unraveled and a new hybrid identity is defined. Hyper-aware of the exploitation and the exoticization of their respective countries' history, culture and land, their artistic practice seeks to resolve incongruent feelings common in those that experience a fluctuating home.
Since 2018, we have been actively aiming to conceptually bridge Puerto Rico and Greece, however, we believe that these are not unique cases. In turn we wish to broaden the conversation through curatorial projects. We Are Here To Serve You was the first group exhibition, with a panel and public programming component. It opened in New York City in February 2020 and will travel to San Juan and Athens in 2022.

In May 2021, Paradoxluxe in collaboration with The Real House (@realhouse_the), curated What Is Real?, a group exhibition which embraced, mourned and exposed the contradictions of contemporary reality. Thirty-five artists, both local and international, were invited to participate following our open call.

In May 2022, Paradoxluxe presented their debut solo show Do Not Panic if Caught in the Current, at Two Thirds Project Space (@twothirds.ps) in Exarchia, Greece.


HERE HERE HERE HERE HERE HERE HERE HERE HERE HERE HERE HERE HERE HERE HERE HERE HERE HERE HERE HERE
WE ARE HERE TO SERVE YOU

We are here to serve,
to be observed, to listen,
and to entertain.
We are here to be of use,
to be grateful, to bow down
and follow rules.
See the circus? It's a failed experiment.
Let's end the circus.
Here, drink.
︎︎︎
︎︎︎
︎︎︎
︎︎︎
︎︎︎
︎︎︎
WE ARE HERE TO SERVE YOU, a traveling exhibition which began as a collaboration between Puerto Rican artist Natalia Almonte and Greek artist Nicole Economides, focuses on connecting artistic practices from both places that are confronting similar intangible realities. The artworks on view — ranging from multimedia video installations and photography, to performance and painting — critically engage with reductive perceptions of Greece and Puerto Rico and infuse ideas of cyclical futility and ephemerality with humor and double meaning, bringing cultural symbols and specificity to activism. They explore the repercussions of being in financial debt to political entities that already control their economies through colonial puppeteering. In debt, but not indebted to, conceptually permeates WE ARE HERE TO SERVE YOU, an intentionally sarcastic title suggesting an assumed foolishness that in actuality reveals our hyperconsciousness.︎
︎︎︎
︎︎︎
︎︎︎
︎︎︎
︎︎︎
︎︎︎
︎︎︎
︎︎︎
︎︎︎
︎︎︎
︎︎︎
photo reference
︎︎︎︎︎︎︎︎︎︎︎︎︎︎︎︎︎︎︎︎︎︎︎︎︎︎︎︎︎︎︎︎︎︎︎︎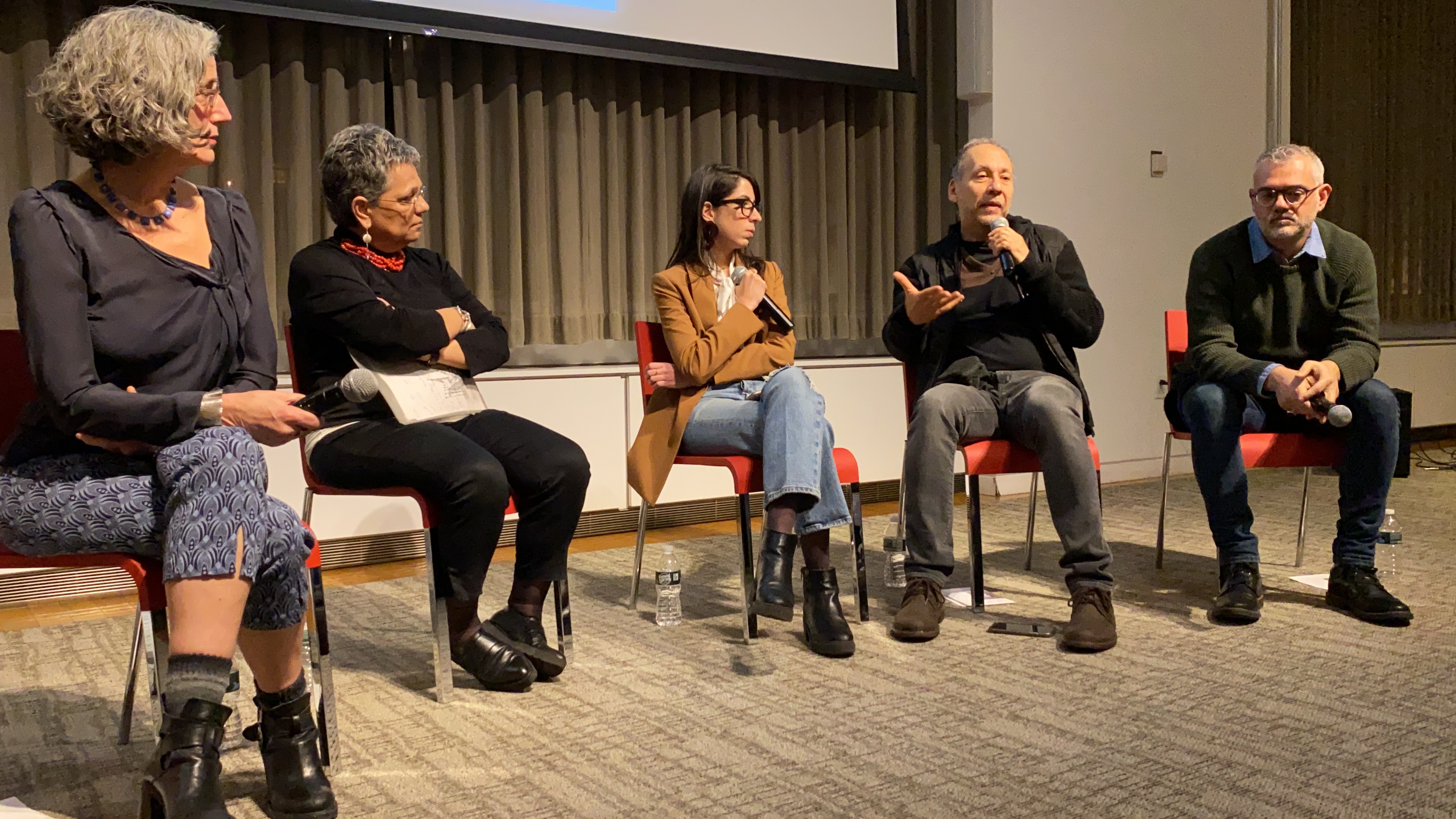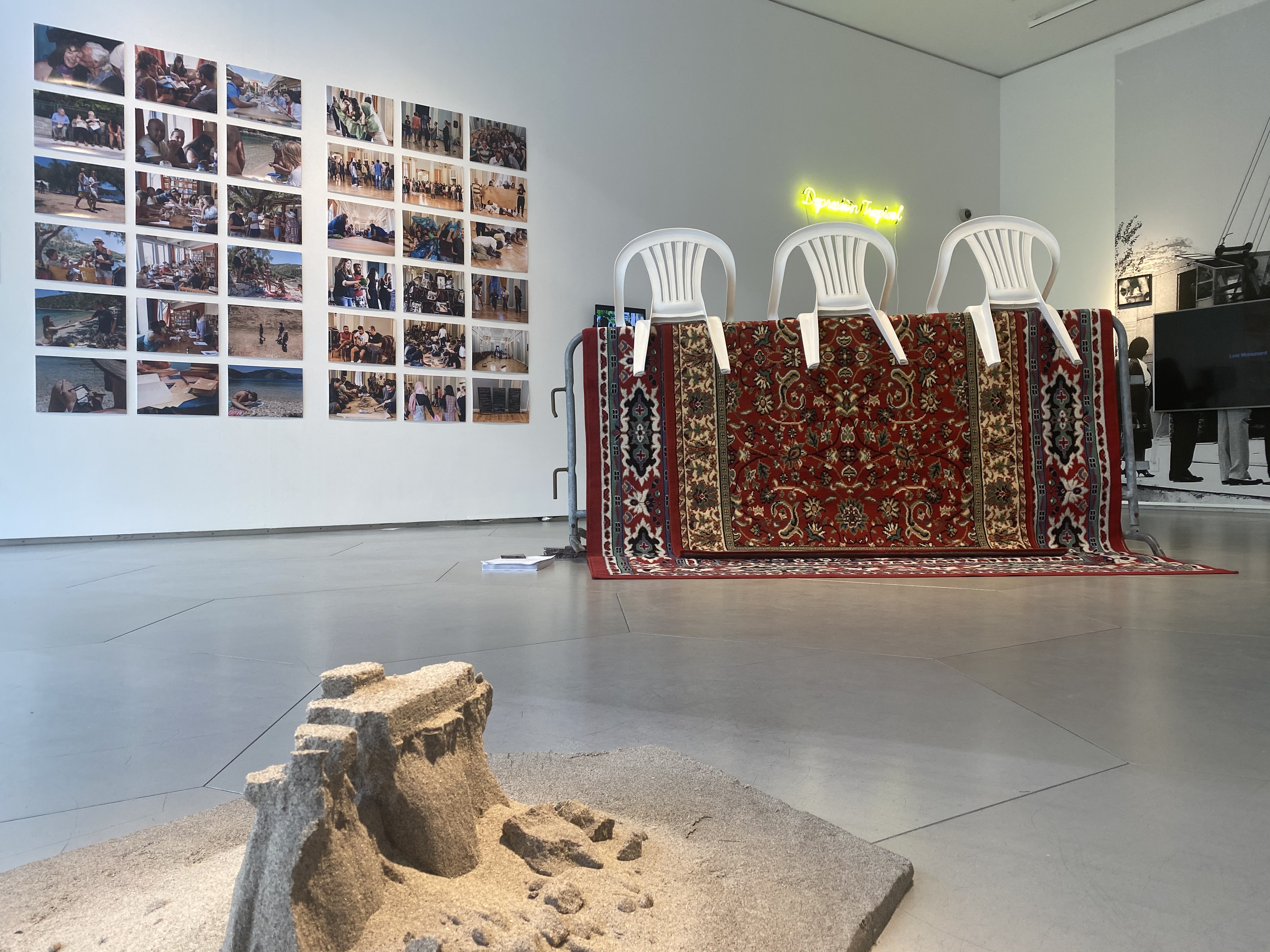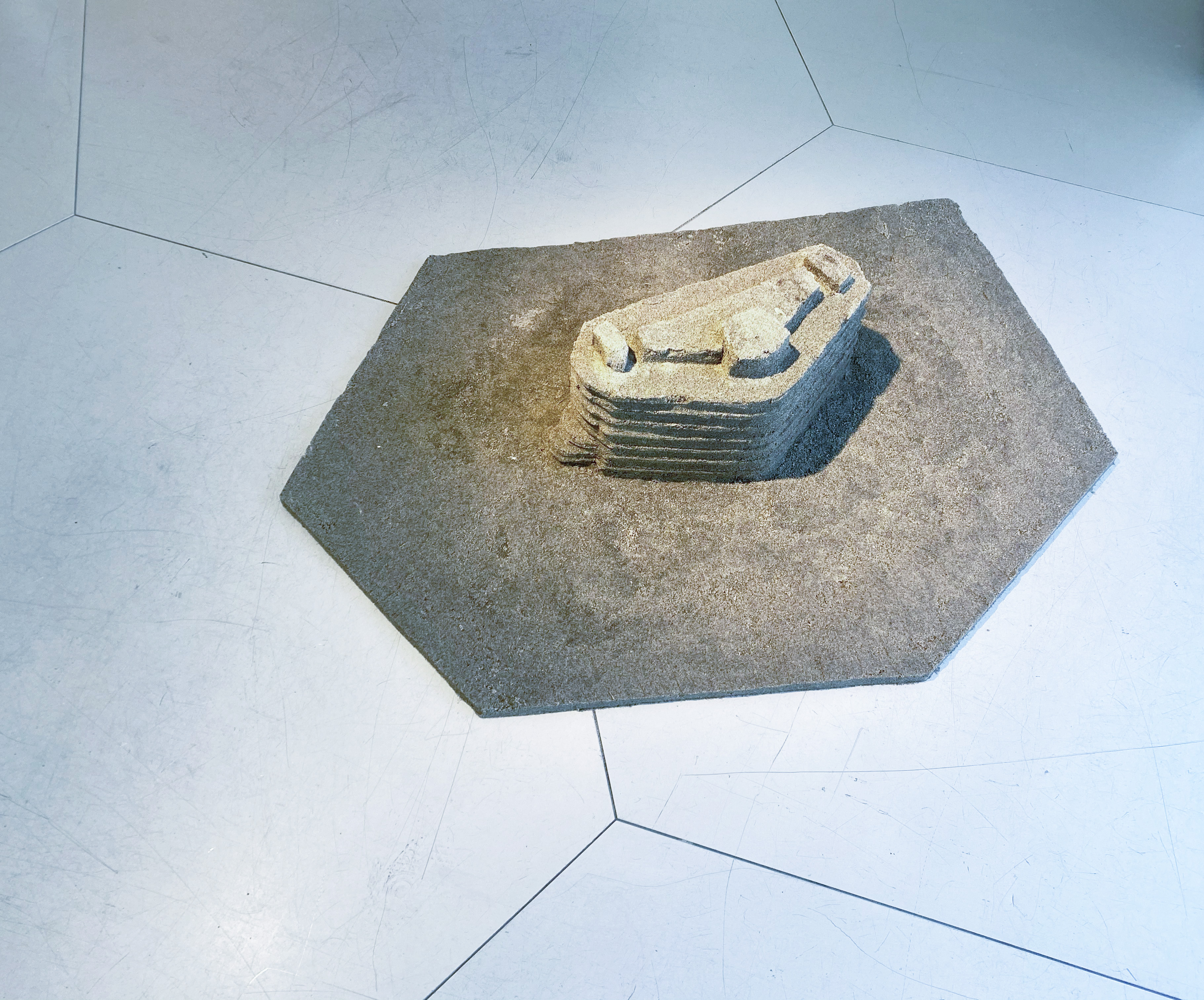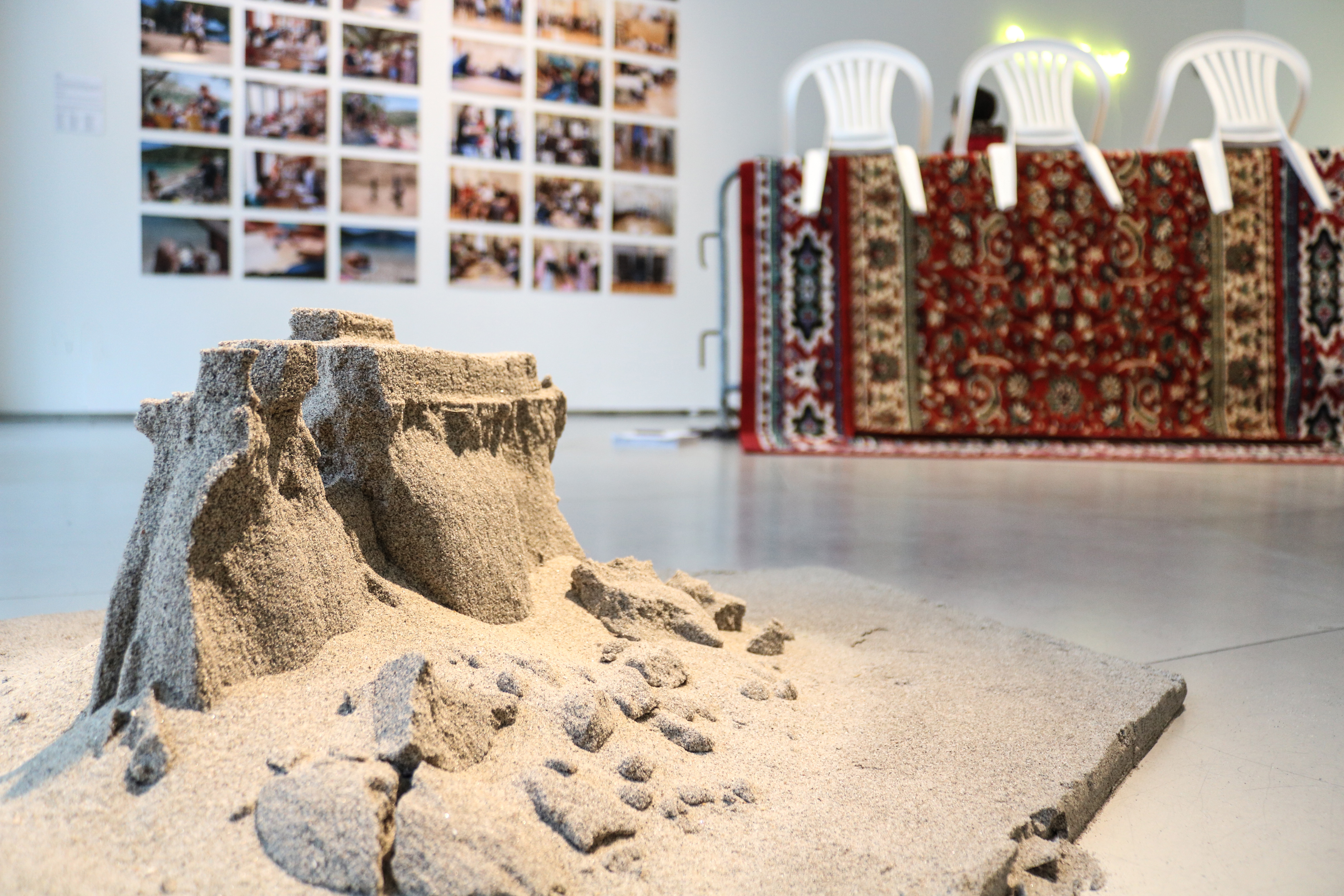 Round table discussion participants︎︎︎
Neni
Panourgiá

Ed
Morales

Natalia
Viera Salgado

Stefanos
Tsivopoulos

Eleana Antonaki
She doesn't wear earrings till this day,
2020
Performance and installation (white plastic chairs, barricade, rugs)
Stefanos Tsivopoulos
Lost Monument,
2009
Multimedia video installation. Single-channel film, HD cam transferred to Blu-ray, 16:9 Color, 00:27:00
Vinyl, dimensions: 176 x 156 in.
Series of 5 framed photographs, 11 x 9 in. each.
Archival sources: Megalooikonomou Archive.
Yiyo Tirado
Castillo de Arena (Normandie),
2019
Sand, dimensions variable
Yiyo Tirado
Depresión Tropical,
2017
Neon sign powered by an electric generator, 48 x 6 in.
María del Mar Hernández Gil de Lamadrid
Wall Collision,
2018-19
Three-channel video documentation performance
Wall Collision (Pingyao, China), 00:00:25
Wall Collision (San Juan, Puerto Rico), 00:03:23
Wall Collision (The Great Wall of China), 00:00:13
Miguel Luciano
Vulture Brand Yams,
2017
Acrylic on canvas over panel, 72 x 72 in.
Adonis Volanakis
Pedagogy of the Oppressed,
2018
Multimedia video installation, 00:04:02
Adonis Volanakis
ephemeral habitus,
2014
Digital video, 00:03:02
Documentation of a four-hour-long public performance commissioned from the State Acting School of Patras.
Blind Date Series,
2013 - 18
36 photographs, 11.69 x 16.53 in. each
Elsa María Melendez
El Regreso: un presagio cíclico,
2015
Polyptych (wood, textile, foam, silkscreen on textile in wooden frames)
Natalia Almonte & Nicole Economides
Harvesting for the winter,
2019-20
Multi-channel video projection, 00:20:05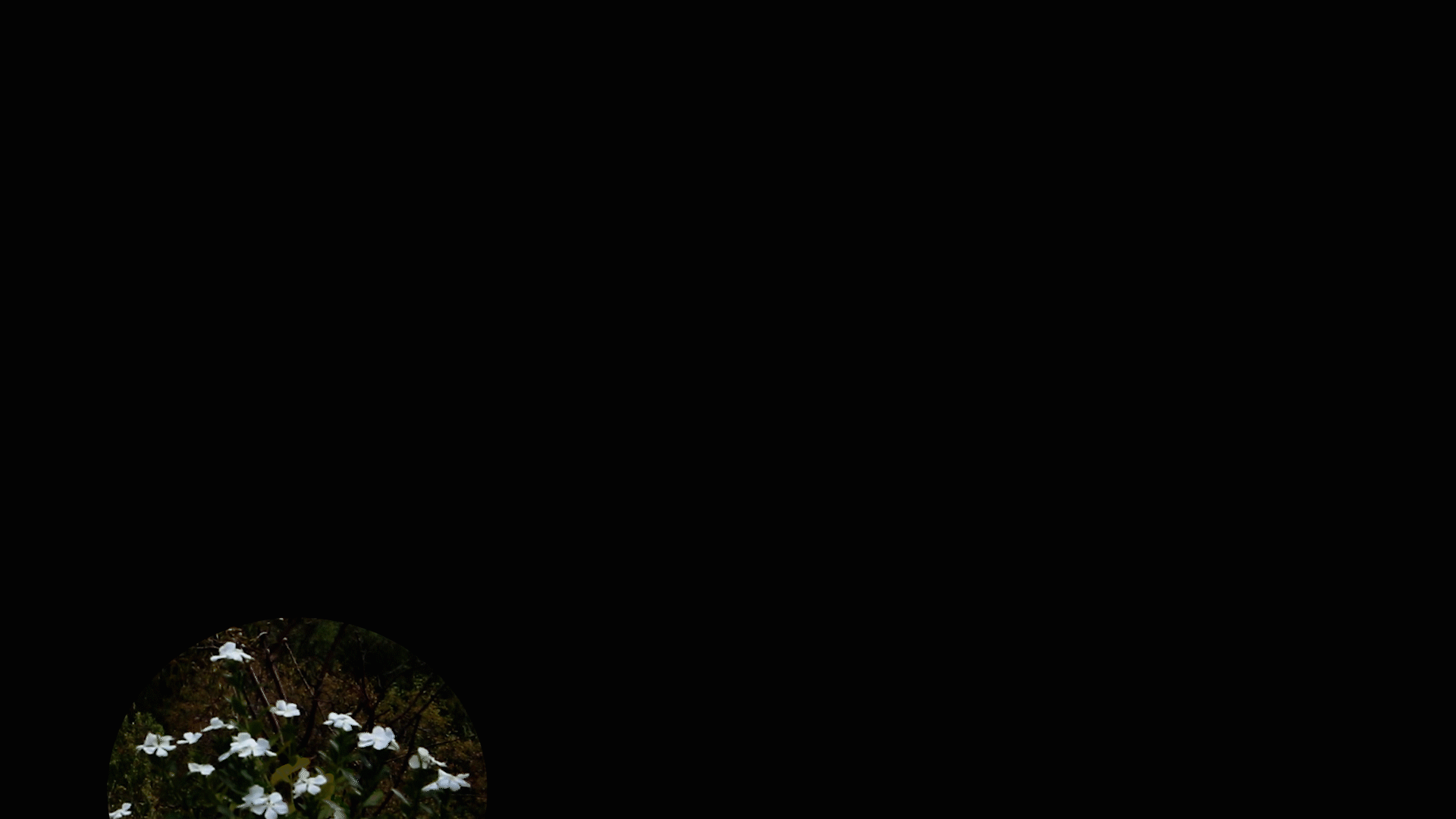 Harvesting for the winter,
2019–20
Multi-channel video, 00:20:05
Harvesting for the Winter is a multimedia video that proposes the idea of "masked war" by using objects of celebration that resemble weapons. These props execute futile gestures to express the flaccid struggle against corruption in both the Greek and Puerto Rican governments, as well as against the larger colonial entities (the EU and the US) that economically occupy the land through privatization and capitalist interests. The artists reveal their own privileged position living in New York City, looking back at their home countries as spectators attempting to participate in finding sociopolitical solutions through art-making. The video juxtaposes reactions to hopeful rebellion and defeat, an incongruence that overwhelms the younger population in both countries. These various actions suggestive of revolution and high alert are intended, metaphors performed with indifference and humor.
I'll do it to you, if you do it to me (2018)
video duration 00:12:05


︎︎︎︎︎︎︎︎︎︎︎︎︎︎︎︎︎︎︎︎︎︎︎︎︎︎︎︎︎︎︎︎︎︎︎︎︎︎︎︎︎︎


Caught in a loop of self-imposed manipulation we are shaped into domestic objects that we then utilize, symbolizing our predetermined societal roles within the scripted switches of power dynamics. Teaching each other to conform, we go along with it as if we have no choice.
NFS, 2021, Digital collage

︎︎︎︎︎︎︎︎︎︎︎︎︎︎︎︎︎︎︎︎︎︎︎︎︎︎︎︎︎︎︎︎︎︎︎︎︎︎︎︎︎︎

During the pandemic, our devices became an escape from reality. We could teleport via the internet from our desktops; our home bases. Computers, like billboards, are windows into fantasies. NFS (Not For Sale) is a 3D-rendered, bird's-eye-view of a generic virtual island. The icons challenge touristic habits as a way of increasing self-awareness. When many people vacation, they desire a beach resort bubble, regardless of the host culture. Now more than ever there should be an increased consciousness in travel, one that has been taken for granted when visiting countries like Greece and Puerto Rico. NFS confronts campaigns for tourism that present this escape, even though locals have their own preexisting lives. How do we vacation without neglecting the circumstances of our destination?